"C'mon, Get Happy!"

Season
2
Episode
40a/40b
Air date
Sunday, June 12, 2011
Story by
Cynthia True
Written by
Jessica Gao, Brendan Hay and Cynthia True
Storyboard by
Howie Perry
Directed by
Erik Wiese and Bill Wray
Episode chronology
← Previous
Next →
"Bess-E"
"N/A"
Synopsis
Bessie and Happy plan to celebrate the anniversary of becoming best friends. However, Bessie keeps nagging Happy to do stuff while Happy just wants to relax. So, Happy then goes to a doggy bar where he meets a girl dog named Roxxy. Meanwhile, Bessie is waiting for Happy to show up to the ceremony. Later that night, Happy and Roxxy come home to see Bessie angry because Happy missed the ceremony. After an argument, Happy leaves Bessie to the airport. Happy then runs into K.G. Bianca who used Roxxy to lore him into the plane. Meanwhile, Bessie is looking for a new best friend but still can't get over the fact that Happy is gone. Then, Bessie finds out that K.G. Bianca stole Happy. So, she rides on a duck and flies to the plane. Bessie then finds Happy tied up and opens the cockpit, sending K.G. Bianca to the ocean. Bessie and Happy make up and decide to have a quicky-Friendship Ceremony at Las Vegas.
Final Apperances (in order)
Trivia
This was the last episode of Season 2.
This was the last episode of The Mighty B!
Gallery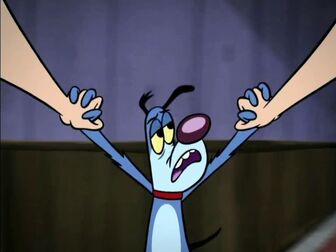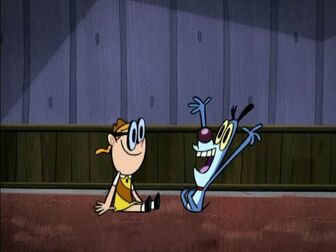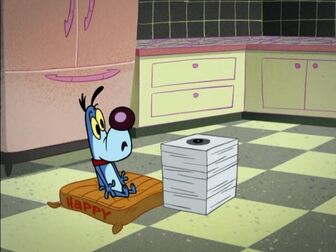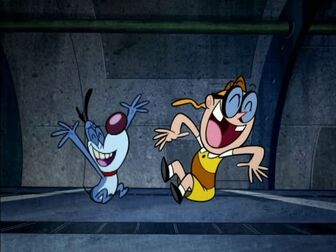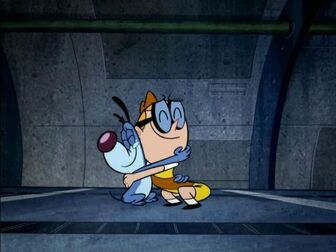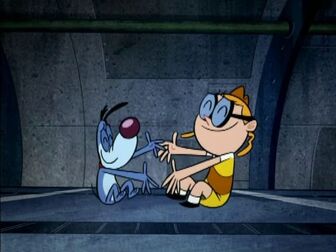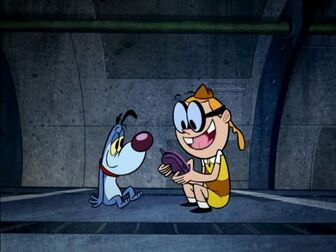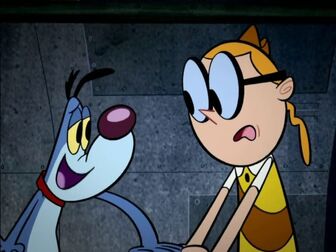 Ad blocker interference detected!
Wikia is a free-to-use site that makes money from advertising. We have a modified experience for viewers using ad blockers

Wikia is not accessible if you've made further modifications. Remove the custom ad blocker rule(s) and the page will load as expected.