Season 2 (2009-2011)
CREATIVE DIRECTOR: ERIK WIESE
ANIMATION PRODUCER: MONIQUE BEATTY
STAFF WRITERS: JESSICA GAO, BRENDAN HAY
SUPERVISING TIMING DIRECTOR: RANDY MYERS
PRODUCTION MANGER: ANGELA LEUNG
SENIOR PRODUCTION COORDINATOR: MATHIAS DOUGHERTY
SCRIPT COORDINATOR: KRISTINE SONGCO
PRODUCTION ASSISTANTS: KATHY CAVANAUGH, JEREMIAH REGAN, KRISTINE SONGCO, BRANDON WARREN, JACKIE BUSCARINO
EXECUTIVE ASSISTANT: ELIZABETH TYSON
ITERNS: PAT MARCONETT, DUSTIN PERKINS
"EPISODE NAME PART 1"
STARRING
NAME OF CHARACTERS...........................NAME OF VOICES
"EPISODE NAME PART 2"
STARRING
NAME OF CHARACTERS...........................NAME OF VOICES
ORIGINAL CASTING BY: SARAH NOONAN, C.S.A. CASTING DIRECTOR: SHANNON REED COLLETTE SUNDERMAN MICHAEL HACK CASTING COORDINATORS: LORENA GALLEGO, ASZUR HILL, ROBERT SERDA CASTING ASSISTANT: LARA FILBERT RECORDING STUDIO MANAGER: KARIE GIMA PHAM RECORDING ENGINEER: ROBERT SERDA
VOICE DIRECTOR: CYNTHIA TRUE
SUPERVISING RECORDING ENGINEER: JUSTIN BRINSFIELD
RECORDING ENGINEERS: MATT COREY, FRANK VERDEROSA, LARRY WINER, JUSTIN BRINSFIELD, MISHELLE SMITH
ADDITIONAL RECORDING SERVICES: MARGARITA MIX, NUTMEG STUDIOS, SALAMI STUDIOS, ORACLE POST, SABRE MEDIA HACIENDA POST
DIALOGUE EDITOR: MISHELLE SMITH
MUSIC EDITOR: TOMMY HOLMES
MAIN TITLE THEME BY: AMY MILES AND MICHAEL ROBERTSON
MUSIC BY: STEVE BERNSTEIN, JULIE BERNSTEIN
CHARACTER DESIGN SUPERVISOR: BRYAN ARNETT CHARACTER DESIGN: ALEX KIRWAN, EDDIE THRIGUEROS, CAREY YOST, DEREK DRYMON PROP DESIGN: TOM FOXMARNICK CLEAN-UP ARTISTS: SHAWN HOLT, RAY LEONG, KENNY THOMPKINS
MODEL DESIGN: AMBER LEE HARDIN, EUNJI LEE ROESS LAYOUT DESIGN SUPERVISOR: ALEX KIRWAN, EDDIE THRIGUEROS, CAREY YOST, DEREK DRYMON, MARCO CINELLO, PAULA SPENCE LAYOUT DESIGN: JOSEPH HOLT, JONATHAN PYUN, CHRIS TSIRGIOTIS
STORYBOARD SUPERVISORS: EDDIE TRIGUEROS, SHERM COHEN
SUPERVISING DIRECTOR: BILL WRAY STORYBOARD ARTISTS: MIKE BELL, AARON SPRINGER, C.H. GREENBLATT, DEREK DRYMON, WILLIAM REISS, TOM KING, LUKE BROOKSHEIR, CHRIS MITCHELL, CASEY ALEXANDER, ERIK WIESE, ZEUS CERVAS, TUCK TUCKER, NATE CASH STORYBOARD REVISIONS: MINDY ALLEN, MARK COLANGELO, DAVID GEMMILL, BRANDON WARREN, CHRIS HEADRICK, CARSON KUGLER, MIKE ROTH, GARRET HO, TIM PARSONS, KURT DUMAS, BRAD VANDERGRIFT, JOHN MAGNESS, TED SEKO, KENT OSBORNE, PAUL TIBBITT, SAM HENDERSON, JAY LENDER, VINCENT WALLER, SHERM COHEN, CHRIS MITCHELL, ENNIO TORRESAN, JR., DAN POVENMIRE
BACKGROUND PAINTERS: SEONNA HONG, FRANCIS GIGLIO, JENNIFER PATTON, BILL WRAY, ANDY CLARK, KIT BOYCE, NICK JENNINGS, MICHAEL CHEN, WEI ZHAO TITLE CARDS BY: BILL WRAY COLOR STYLISTS: CHRIS HACKER, CYNTHIA MCINTOSH COLOR KEY STYLIST: CATHERINE SIMMONDS
ANIMATIC SUPERVISIOR: STEVE DOWNS ANIMATIC EDITOR: ESTRELLA CAPIN, PAUL FINN ASSISTANT ANIMATIC EDITOR: MEGHAN BURLESON ANIMATIC SCANNERS: KEVIN ZELCH, JUSTIN SMITH, JONATHAN HYLANDER, ROHNER SEGNITZ, TONY OSTYN, BONNIE BUCKNER, HACIENDA POST TRACK READERS: SLIGHTLY-OFF TRACK ORACLE POST ANIMATION CHECKING: SANDY BENENATI
DIRECTOR OF INK & PAINT: GENO DUBOIS
SHEET TIMERS: PHIL CUMMINGS, KEVIN PETRILAK, ART VITELLO
FINAL CHECKERS: KATHY GILMORE, CHARLENE MONCRIEF, MISOON KIM, JAN BROWNING, SUSAN BRUKE, CHUCK GEFRE  JANETTE HULETT, KARL JACOBS, DENISE M. MITCHELL, JUSTIN SCHULTZ, KAREN SHAFFER
SUPERVISING PICTURE EDITOR: CHRISTOPHER HINK PICTURE EDITOR: BRADFORD H. KEATTS
POST PRODUCTION SUPERVISOR: MOLLY MINUS POST PRODUCTION SERVICES: MICHAEL PETAK, JEFF ADAMS, MISHELLE SMITH
SENIOR DIRECTOR OF POST PRODUCTION: JASON STIFF ADDITONAL POST PRODUCTION SERVICES: KIMBERLY BOWMAN, JONATHAN HYLANDER, C.J. KINYON, J.F. KINYON, ROHNER SEGNITZ, AMY K. WU
VICE PRESIDENT OF POST PRODUCTION: TIM IVERSON POST PRODUCTION SUPERVISOR: BONNIE BUCKNER
POST PRODUCTION SERVICES: SABRE MEDIA HACIENDA POST SUPERVISING SOUND EDITORS: TIMOTHY J. BORQUEZ, M.P.S.E, TOM SYSLO SOUND EDITORS: ERIC FREEMAN TONY OROZCO DAISUKE SAWA SOUND DESIGNER: JEFF HUTCHINS FOLEY MIXER: BOBBY CREW FOLEY ARTIST: DIANE GRECO DIGITAL AUDIO TRANSFER: ROY BRAVERMAN RE-RECORDING MIXERS: ERIC FREEMAN, C.A.S., TIMOTHY J. BORQUEZ, M.P.S.E.
ON-LINE EDITORS: BRADFORD H. KEATTS, CHRISTOPHER D. LOZINSKI
POST PRODUCTION TELECINE SERVICES: HOLLYWOOD DIGITAL, ENCORE VIDEO
TELECINE COLORIST: DEXTER P.
CGI SUPERVISOR: ERNEST CHAN LEAD CGI ANIMATOR: KENNETH JANESKI DIGITAL ANIMATOR: RUSSEL DAVIS CGI ANIMATORS: CHRISTIAN EVANS, ANDREA N. YOMTOB, CHRIS GOTTRON, HANZHI TANG, TIM PYLE, DAVID WIGFORSS CGI PRODUCTION ASSISTANT: MARK RENAUD
ANIMATION PRODUCTION SERVICES: ROUGH DRAFT KOREA OVERSEAS ANIMATION DIRECTOR FOR "EPISODE NAME PART 1": CHUL-KEE KWON
ANIMATION PRODUCTION SERVICES: YESON ANIMATION OVERSEAS ANIMATION DIRECTOR FOR "EPISODE NAME PART 2": KWANG-JIN KIM
POST PRODUCTION SUPERVISOR: TONY TEDFORD POST PRODUCTION COORDINATOR: ALICIA PARKINSON MACHINE ROOM OPERATOR: CHRIS HOETGER PRODUCTION ACCOUNTING: CHELICA RHEINS
Special Thanks To: BRIAN CASENTINI, ALISON DEXTER, BROWN JOHNSON, STACEY KIM, ROLAND POINDEXTER, MARK TAYLOR, CYMA ZARGHAMI, ERIC COLEMAN, CLAUDIA SPINELLI, NICKELODEON STUDIOS, PARAMOUNT TELEVISION, VIACOM INTERNATIONAL, INC.
FOR CARTOON NETWORK STUDIOS: EXECUTIVE PRODUCER: BRAIN A. MILLER SUPERVISING PRODUCER: JENNIFER PHELPHREY
EXECUTIVE IN CHARGE OF PRODUCTION FOR CARTOON NETWORK: KHAKI JONES, JAY BASTAIN, LINDA SIMENSKY
EXECUTIVE PRODUCERS: AMY POEHLER, CYNNTHIA TRUE, ERIK WIESE
C2005 CARTOON NETWORK AND TIME WARNER COMPANY. ALL RIGHTS REVERSED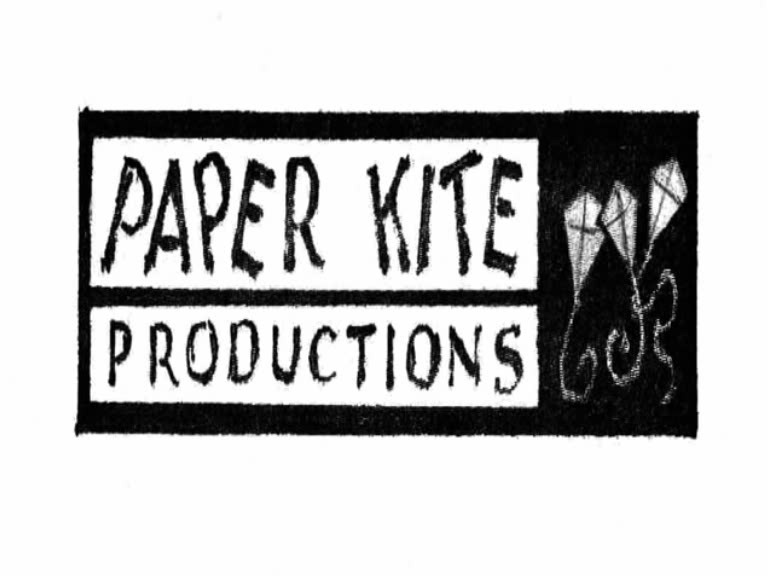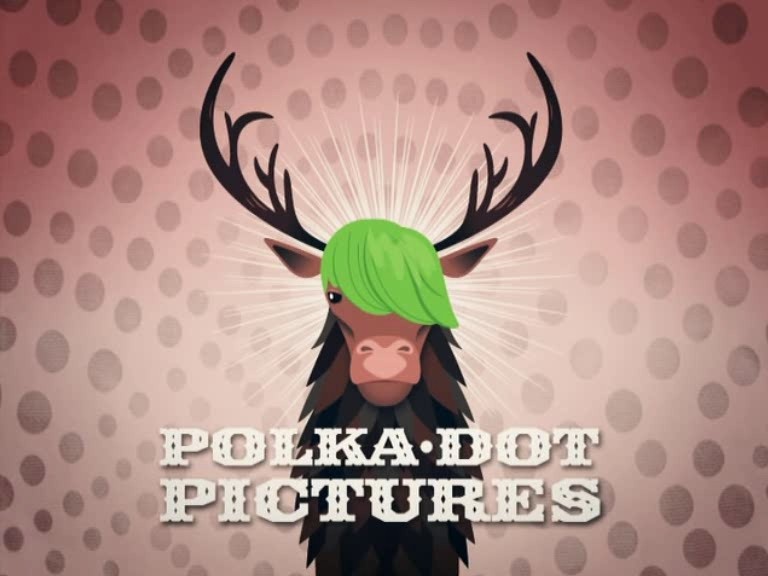 Ad blocker interference detected!
Wikia is a free-to-use site that makes money from advertising. We have a modified experience for viewers using ad blockers

Wikia is not accessible if you've made further modifications. Remove the custom ad blocker rule(s) and the page will load as expected.